Meet our 2022 panel of Jurors
Paul Sloop
Festival Director/Film Programmer
Paul Sloop is entering his 19th year as the lead programmer of short films for the Oscar qualifying Cleveland International Film Festival. In addition to his long-standing role in Cleveland, he is also the Director of Programming for Film Pittsburgh and the Film Programmer at the Cordillera International Film Festival in Reno/Tahoe, NV. He is the proud father of six daughters and lives in Mentor, OH with his wife, Sarah.
T. Aaron Cisco
TV Producer/Author/Musician
T. Aaron Cisco is an award-winning TV producer, award-winning author/essayist, and writer. His artistic and professional endeavors have taken him all over the world; having worked with NBC, ABC, and Amazon Prime Video, earned two Emmy awards, and shared stages with numerous touring artists. An unrepentant cinephile, T. Aaron Cisco watches and critiques hundreds of first-run films per year, and was one of the founding members of the (now defunct) Chicago DIY Filmmakers Co-Op.
Timothy Winterstein
Festival Programmer/Pastor
Timothy Winterstein is a short film programmer for the Newport Beach Film Festival in Newport Beach, California, as well as for the Spokane International Film Festival in Spokane, Washington. He is a full-time Lutheran pastor in central Washington State.
Reza Sixo Safai
Writer/Producer/Actor
Safai co-starred in the 2011 Sundance Audience Award Winner Circumstance. His performance earned accolades that declared he "deserves to be a frontrunner for the Best Supporting Actor Oscar." The film went on to win key awards at Outfest, Rome, Madrid and NYC New Fest, in addition to earning a Spirit Award Nomination for Best Film. Since his short film, The Mario Valdez Story took home Second Prize at Cannes, Safai has been a mainstay in the indie film scene as actor, writer and producer. He served as both a producer and actor in the vampire film, A Girl Walks Home Alone at Night, a Sundance sensation. In addition to winning a Gotham Award, the film received Spirit Award Nominations for Best First Film, Best Cinematography and the "Someone to Watch" Award. His latest film, Prisoners of the Ghostland, which he co-wrote and produced, stars Nicolas Cage, Sofia Boutella, Bill Moseley and Tak Sakaguchi. Helmed by Sion Sono, the film premiered at Sundance 2021 and is described by Cage as "The wildest film I've ever made!" Reza's upcoming projects include a reimagining of a classic Rainer Werner Fassbinder film, Matthew David Wilder's vampire picture One More Sleepless Night, and a 50's TV pilot akin to The Rifleman and Tarantino's Bounty Law with one key difference – the cowboy protagonist hails from Iran.
Tasha Hardy
Writer/Producer
Tasha won "Best Texas Writer" at the 2019 Austin Revolution Film Festival and is a three time optioned writer. (One script from the producers of "Mystery Science Theater 3000.") As well, her scripts have won first place four times in competitions and her work has made it to the finalist round in over ten other contests.
Tasha was a producer on the Star Trek special "World Enough and Time," starring George Takei. This won a TV Guide Award and was nominated for Nebula and Hugo awards. She also produced a television pilot, "Hollywood Quad," co-starring Bryan Cranston (Breaking Bad), which was featured in Emmy Magazine.
She was the Supervising Producer of Animation on National Geographic Channel's "The Big Picture," starring Kal Penn. In addition, "Morton Salt Girl's 100th Birthday," a commercial video she produced, won a gold & silver metal at Cannes.
Currently, she heads up the video vertical at Rock Content. She recently wrote and produced a short film/tv proof of concept, "Curiosity," starring Bob Clendenin, Eddie Steeples, John Lehr & Joseph Reitman that's finished and being submitted to film festivals.
Tasha lives in Austin, Texas with her cat "Beatrix Kiddo" and dog "Zelda."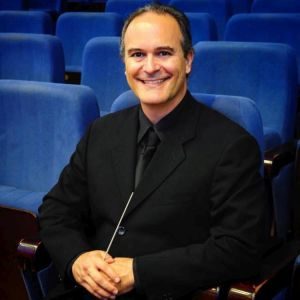 Kristopher Carter
Composer/Conductor/Musician
Kristopher Carter began his career at the age of 22 by scoring his first episode of Batman: The Animated Series. He has received an Emmy Award for Batman Beyond, as well as seven Emmy nominations and four Annie Award nominations. He has written music for award winning films, including a Gold Medal for the Best Use of Music in a Feature Film at the 2008 Park City Film Music Festival. He composed music for "SiREN", the third installment of the "V|H|S" horror anthology, "Dance of the Dead", "The Other Side", and "Yesterday Was A Lie."
He made his Hollywood Bowl debut in 2001 with a commission from John Mauceri. He was a conductor at the Krakow Film Music Festival in Poland and the Fimucité Film Music Festival in Tenerife, Spain. He has been a Guest of Honor at CONvergence in Minneapolis, and appeared at San Diego Comic Con, Wondercon, Gallifrey One, and the LA and Long Beach Comic Conventions.
He produces electronic dance music (EDM) as The Kr Protocol and has collaborated with or been commissioned by artists from across the musical spectrum. He was named Commissioning Composer of the Year by the Texas Music Teachers Association and received a fellowship to Robert Redford's Sundance Composers Institute. He served as the first Composer-In-Residence of the Bel Canto Northwest Opera Festival and has given clinics across the country on film composition.