Meet our 2022 panel of Jurors
Paul Sloop
Festival Director/Film Programmer
Paul Sloop has been the lead programmer of short films for the Oscar-qualifying Cleveland International Film Festival since 2002. In addition to his long-standing role in Cleveland, he is also the Director of Programming for both Film Pittsburgh and the Cordillera International Film Festival in Reno/Tahoe, NV. He is the proud father of seven daughters and one son and lives in Mentor, OH with his wife, Sarah.
T. Aaron Cisco
TV Producer/Author/Musician
T. Aaron Cisco is an award-winning TV producer, award-winning author/essayist, and writer. His artistic and professional endeavors have taken him all over the world; having worked with NBC, ABC, and Amazon Prime Video, earned two Emmy awards, and shared stages with numerous touring artists. An unrepentant cinephile, T. Aaron Cisco watches and critiques hundreds of first-run films per year, and was one of the founding members of the (now defunct) Chicago DIY Filmmakers Co-Op.
Timothy Winterstein
Festival Programmer/Pastor
Timothy Winterstein is a short film programmer for the Newport Beach Film Festival in Newport Beach, California, as well as for the Spokane International Film Festival in Spokane, Washington. He is co-host, with his brother Jay, of the podcast Saints and Cinema (saintsandcinema.com), and writes some things about movies at thejaggedword.com. He is a full-time Lutheran pastor in central Washington State.
Gerard Brown
Writer/Producer
Gerard Brown is most known for his role as the screenwriter for the hip-hop classic, JUICE, starring Tupak Shakur and Omar Epps.
A native of Asbury Park, NJ, Gerard started writing stage plays while attending Howard University. His first full length, JONIN', was produced by Joseph Papp at the prestigious NYC Shakespeare Festival Public Theater.
He conceived and co-produced the 1990 season premiere for the PBS Great Performances series, their first a cappella special, hosted by Spike Lee and Debbie Allen.
Gerard was a series writer for two of HBO's animated series: Spawn, a series based on the comics of Todd McFarlane, and the perennially-popular children's series Happily Ever After: Fairy Tales for Every Child, where he featured the vocal talents of Denzel Washington, Whoopie Goldberg, Will Ferrell, Jasmine Guy, Sherman Hemsley, Roscoe Lee Brown, Tisha Campbell, Raven Symone, Alfre Woodard, David Allen Grier, Robert Guillaume, and Robert Townsend, among others.
Gerard currently lives in New York City and teaches screenwriting at both The New School and Long Island University.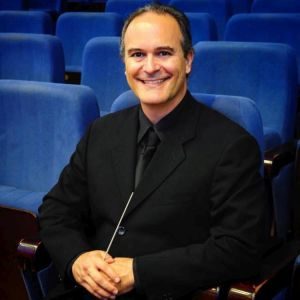 Kristopher Carter
Composer/Conductor/Musician
Kristopher Carter began his professional career in Hollywood joining the team scoring Batman: The Animated Series at age 22. He received an Emmy award for Batman Beyond, two Bronze Telly awards for his directorial debut, the music video to his piano/orchestra composition, "Autumn Ruminations," as well as seven other Emmy nominations and four Annie Award nominations. He has written music for award-winning films, including a Gold Medal for the Best Use of Music in a Feature Film at the 2008 Park City Film Music Festival. He composed music for SiREN, the third installment of the V|H|S horror anthology; Dance of the Dead; The Other Side, and Yesterday Was A Lie.
He made his Hollywood Bowl debut in 2001 with a commission from John Mauceri. He was a conductor at the Krakow Film Music Festival in Poland and the Fimucité Film Music Festival in Tenerife, Spain. He has been a Guest of Honor at CONvergence in Minneapolis, and has appeared at San Diego Comic Con, Wondercon, Gallifrey One, and the LA and Long Beach Comic Conventions.
He produces electronic dance music (EDM) as The Kr Protocol and has collaborated with or been commissioned by artists from across the musical spectrum. He was named Commissioning Composer of the Year by the Texas Music Teachers Association and received a fellowship to Robert Redford's Sundance Composers Institute. He served as the first Composer-In-Residence of the Bel Canto Northwest Opera Festival and has given clinics across the country on film composition.